Adam Sandler is no longer making money at the box office, but somehow, he's still making more movies than many other actors, and he's still getting many of his famous friends to appear in them. This December, he will be back with another ensemble comedy, this time on Netflix.
The film is called "The Ridiculous 6" and it's a spin on the classic Spaghetti Western. It tells the story of 6 half-brothers who join forces to find their daddy and rescue him. The first trailer for it was released some hours ago, and you can see it in full and in HD below.
It's exactly what you'd expect an Adam Sandler movie to be, with the added bonus of many celebrity cameos. In fact, there are so many cameos in the trailer alone that you risk missing them if you blink.
Rob Schneider, Luke Wilson, Terry Crews, Will Forte, David Spade, Taylor Lautner, John Turturro, Whitney Cummings, Steve Buscemi and Norm Macdonald are among the most famous faces you will certainly recognize.
The movie previously made headlines when Native American extras walked out en masse following a dispute with Sandler and the producers over what they perceived as an offensive depiction of their characters.
"The Ridiculous 6" is the first original movie Sandler developed for Netflix, and 3 more will follow. If you like what you see in the trailer, keep an eye out for it starting December 11.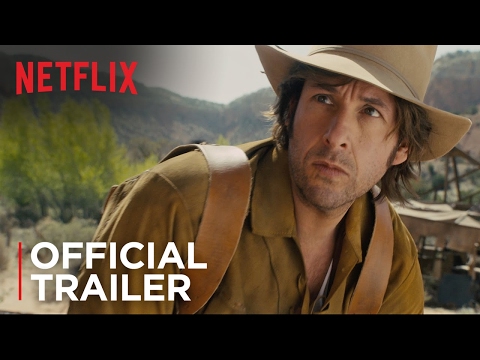 Play Video