Grab your hankies and sit down, because Adele has just released the full song for "Hello," her first single off the upcoming album "25." As promised some hours ago, it comes with an official music video, which is just as moody, heartbreaking and gorgeous as we've come to expect from the British songbird.
Adele is the ultimate singer of the broken heart, as she's proved with her first 2, record-breaking albums. If you were expecting something different from "25," you were obviously very wrong.
"Hello" was first teased in a 28-second ad that played on last weekend's The X Factor on ITV. From the full song, included below for your viewing pleasure, we see that those words were right from the beginning of the song.
If you thought they were sad, wait until you get to the chorus. The Internet will probably not be ready for all the feels this song will unleash, so we're bound to hear a lot on that topic in the coming hours.
Directed by Xavier Dolan, the video has a vintage feel to it - and no, not because Adele is using a flip-phone. It tells a love story that ends too early, with Adele still crying over the man who wouldn't even pick up her calls when she tried to reach out to him after the split.
"Hello" will be included on "25," which drops on November 25. I for one can't expect to hear it performed live the first time.
Enjoy!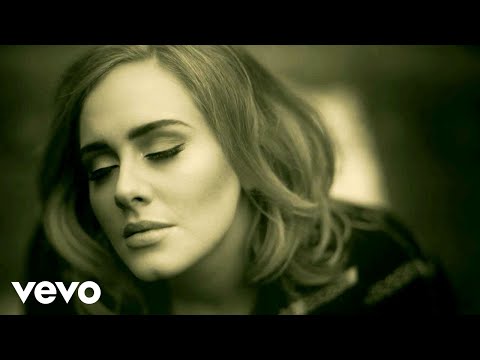 Play Video