Google will host a hardware event in early October, and in addition to the new-generation Pixel phones, the search giant is also expected to unveil what could be its new Pixelbook.
The company's Chrome OS push, however, could get an overhaul thanks to a completely new approach that would position the Pixelbook as a direct rival to the Microsoft Surface.
A video published by ChromeUnboxed shows the new device for just eight seconds, but it's still enough to figure out that Google is aiming for the premium here.
The device features touch input and a detachable keyboard, which are both goodies that Microsoft's Surface lineup rely on. Furthermore, it looks like the keyboard uses rounded keys, which as some people suggested, may be a way to save space on an otherwise small product.
Microsoft's investments in education
A detachable keyboard would essentially make Google's new device a 2-in-1 by all means. In other words, the device not only that will play the role of a laptop when the keyboard is connected, but it'll also support a tablet form factor when it isn't, relying solely on touch input.
The convertible approach would position Google's Pixelbook as a direct rival to Microsoft Surface, which is exactly what the search firm needs right now given the fierce competition in the education sector.
Despite Chromebooks leading the education market in the United States, mostly thanks to lower prices and longer battery life, Microsoft is also investing hard in this industry. The Redmond-based software company has recently launched the Surface Go, which is the smallest and the most affordable Surface version in its history.
With a $399 price tag, Surface Go is specifically targeting students and teachers, and Microsoft is also preparing an LTE version that could be released by the end of the year for on-the-go Internet access.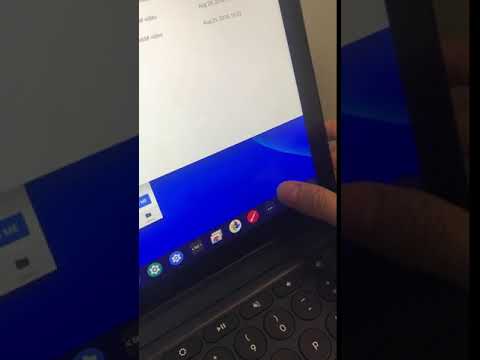 Play Video